After two miscarriages, I decided to visit Greenwich fertility.
Special Deliveries
When Sommer Haynes and her husband married in 2015, Sommer was in her late 30s, an age at which the risks associated with pregnancy become higher. "I had two miscarriages, back to back," she recalled. "After going through that, I decided to visit a fertility clinic."
A friend recommended Greenwich Fertility, which is affiliated with Greenwich Hospital. Barry Witt, MD, a reproductive endocrinologist, knew that Sommer could conceive, so treatments for infertility were not deemed necessary for her or her husband. But because of Sommer's age, Dr. Witt administered tests to ensure that her ovaries were producing eggs adequatelyand her uterus and fallopian tubes were normal.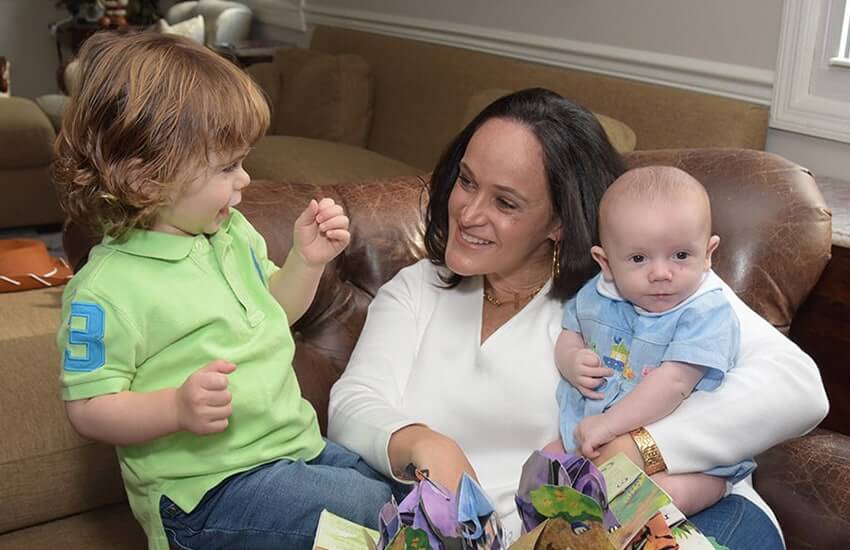 "Her main risk for producing an abnormal embryo was age-related decline in the quality of eggs and resulting abnormal chromosomes in the embryo," says Dr. Witt. "In fact, her previous miscarriage was documented to be a result of a chromosomal abnormality." Based on Sommer's age and history, Dr. Witt recommended IVF. During an IVF procedure, the woman receives fertility drugs to help produce several eggs, which are removed during a minor surgical procedure and then fertilized with the man's sperm. This results in one or more embryos, which are grown in the laboratory, typically for five days, then either transferred into the woman's uterus or frozen for future use.
"Sommer's embryos underwent preimplantation testing to allow us to choose embryos that were chromosomally normal before transferring them back," Dr. Witt explained. "This is the critical part of the IVF treatment for a couple with recurrent pregnancy loss, as it significantly reduces the risk for another miscarriage. Sommer underwent a frozen embryo transfer and thankfully conceived on the first try."
Sommer ultimately delivered a healthy baby boy by caesarean section.  But the story doesn't end there. During her IVF procedure, Sommer froze two additional embryos. After treatment similar to her previous pregnancy, Sommer had another son by caesarean section. Asked about the third embryo, Haynes said, "We're planning to have a daughter next spring."