Cihan Halicigil, PhD, HCLD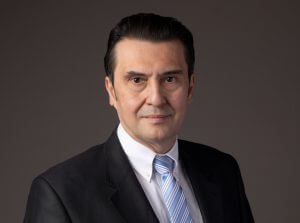 Cihan Halicigil, PhD is an integral part of Yale Medicine's embryology and andrology team serving as Director of the IVF Laboratory both in New Haven and at Yale Medicine Greenwich Fertility in Greenwich. Dr. Halicigil holds an Assistant Professor appointment in the Department of Obstetrics, Gynecology and Reproductive Sciences at Yale School of Medicine.
Dr. Halicigil has been instrumental in the development of 11 IVF laboratories in the United States and Europe, where he has trained more than 40 clinical embryologists, and has utilized numerous acclaimed laboratory protocols including time lapse imagery of embryonic development and embryo biopsy. Dr. Halicigil lectures worldwide in clinical embryology and his findings have been published in more than 20 scientific abstracts and articles.
Born and raised in Turkey, Dr. Halicigil received his undergraduate degree in biology, a master's degree in biotechnology and his PhD in biotechnology from the Middle East Technical University in Turkey. Dr. Halicigil also holds a master's degree in clinical embryology from Leeds University in the United Kingdom. He is an active member of the Association for Reproductive Medicine (ASRM), the European Society for Human Reproduction (EHRSE) and is American Board of Bioanalysis (ABB) certified as a High Complexity Laboratory Director (HCLD) for embryology and andrology.